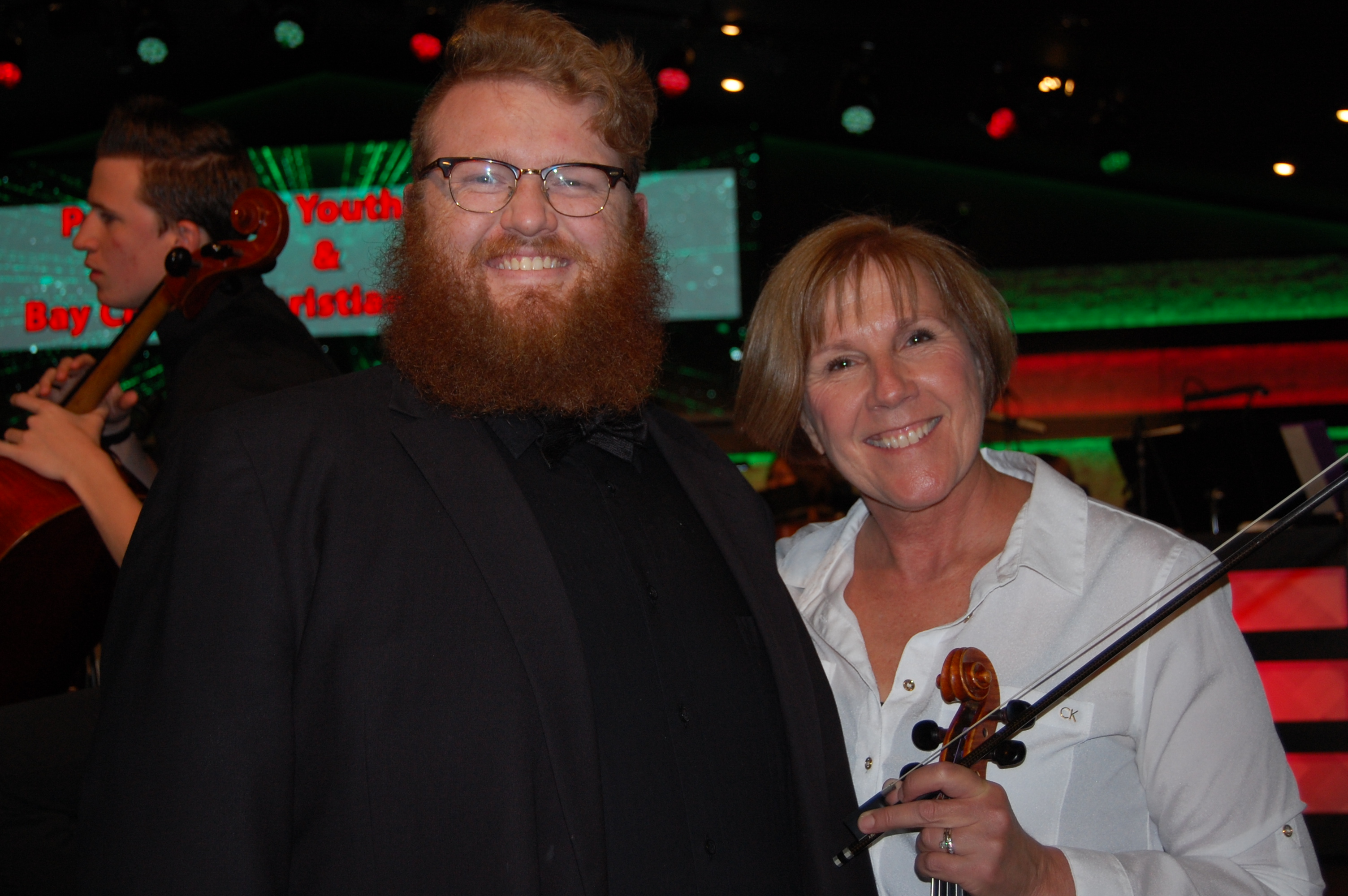 Cathy Stevens, Founder, Instructor – President of the Historical McKenzie House Foundation and granddaughter of Robert L. McKenzie. Cathy has been teaching violin and viola privately for 25 years. She currently teaches through Woodlawn Community Arts Center and performs with the Panama City Pops Orchestra. She started playing when she was four and enjoyed playing in youth orchestras, ensembles, the university orchestra and the local symphony growing up in Columbia, SC. She has served on the conducting staff of the Florida Symphony Youth Orchestra in Orlando and has a passion to see young students have fun while learning the valuable skills that a music education has to offer.
Caleb Hernandez – Caleb is a cellist who is now local to the Panama City area. He moved here from Venezuela in 2016 and earned a Bachelor of Music degree. Caleb has been involved with various orchestras over the years on both state and national levels. He is excited to be joining the Panama City Youth Orchestra for the second year!
Cody Smith, Conductor – Current Instructor of K-5 General Music at Northside Elementary School and performing member of the Panama City POPS and the Northwest Florida Symphony Orchestras (cello). A graduate of Rutherford High school, Cody earned his degree from The University of Florida in 2013. His course of study was Music Education and Cello Performance. During his time at UF, he had multiple opportunities to conduct various ensembles and rehearsals, leading to his interest in orchestral conducting. Cody, like all of our leadership team, is an outstanding mentor and role model for our student musicians.
Sandy Rosengren, Instructor – Former Music Education Teacher at Tommy Smith Elementary School. Sandy is a performing member of the Panama City Pops. (double bass).
Leeza Beholtz Jett, Instructor – Performing member of the Panama City Pops, Ocala Symphony Orchestra, and the Northwest Florida Symphony Orchestra (cello)