As the principal sponsor of the Panama City Youth Orchestra, The Historical McKenzie House provides rehearsal space weekly in Panama City, Florida. Annually, we run two orchestra seasons with a series of public performances scheduled as each cycle concludes. New and varied genres of music are introduced as a new season begins. Older students from the advanced group meet regularly with a younger Suzuki group prior to their rehearsals with the full orchestra.
We want to thank Gulf Coast College for allowing us to hold our rehearsals there!
Advanced Strings Play "Elegy for Harp and Strings":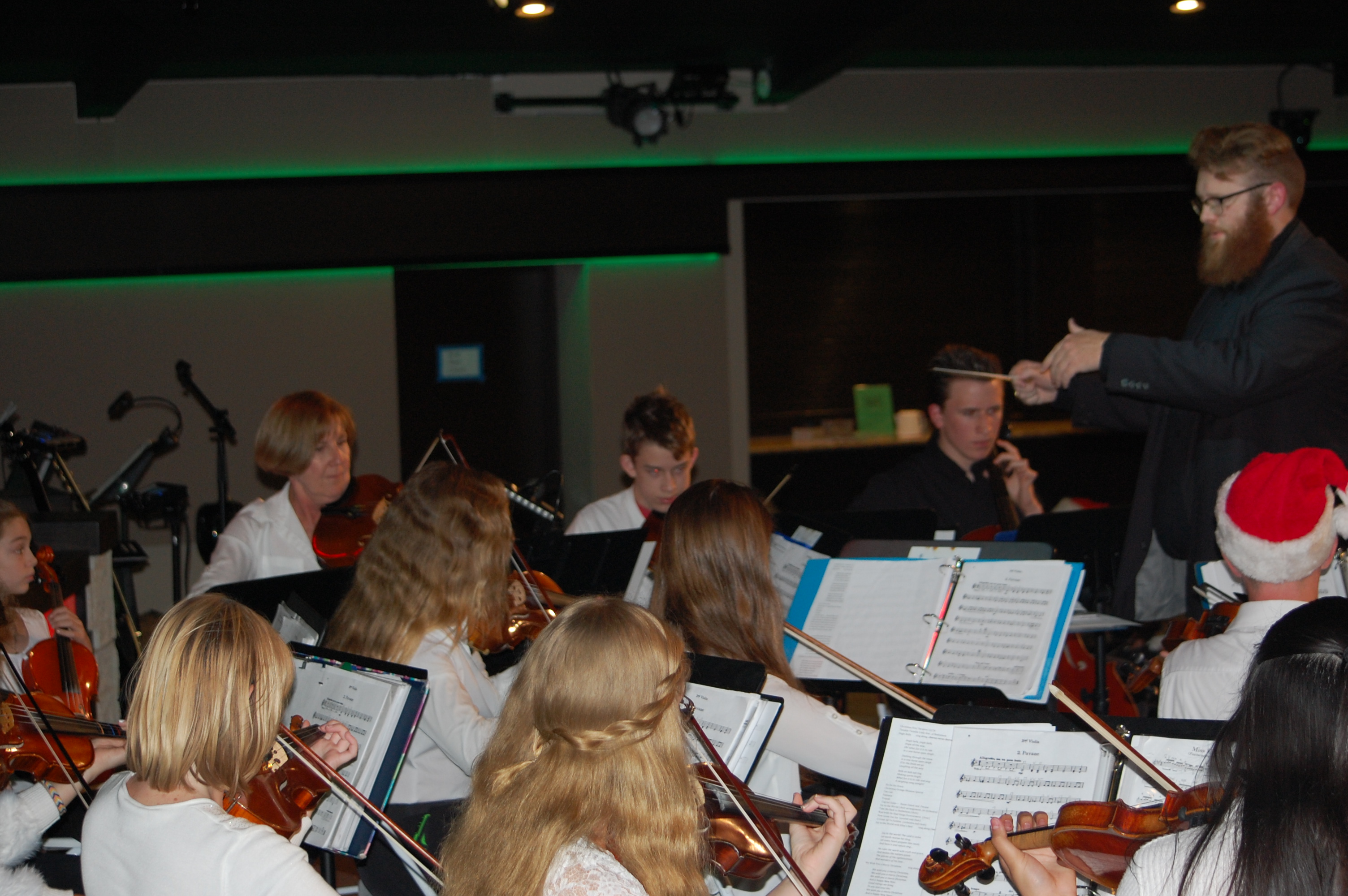 Panama City Youth Orchestra is very pleased to announce that we have received several amazing gifts post Hurricane Michael. We are a volunteer led organization that offers an orchestra experience free to students studying privately in our community. String students are accepted at any level and the orchestra has provided a beacon of hope to many students still displaced by the hurricane. Our second Advanced String Camp, which prepares our most advanced students for performance opportunities was held the summer of 2019.
We thank the Whitehead Ford Foundation for a generous grant to help meet our operational costs. We also thank Gulf Coast State College for providing rehearsal space after the hurricane. And we are honored that Emmy and Grammy award winning composer
Lee Holdridge
has given us permission to perform his composition "Elegy for Harp and Strings". What an honor and a financial blessing to us as we recover from the hurricane. Our advanced students performed it at Panama City Hall on Friday, June 14, 2019 to thank the city employees who have worked so tirelessly for our community.
A few of our community performances:
Goodwill Gibbs Gulf Coast Village Lynn Haven Senior Center
Lisenby Retirement Center
Superior Residences of Panama City Woodlawn Fall Festivals
2nd Sundays at the McKenzie House Stuff the Bus Toy Drive
Bay Education Foundation Arts Alive Panama City Mall
Panama City Downtown Tree Lighting
Bay Point Yacht Club, Blessing of the Fleet and Commission
Jingle Bell Ball
Bay County Council on Aging
Panama City Beach Senior Center
Door to Door Christmas Caroling for Shut-ins Downtown Improvement Boards Home for Holidays United Arts with the United Way
Numerous Area Churches
Panama City POPS
Bethel Tree Lighting
Heartland Animal Rescue Festival
The highlight of our 2016 season occurred when we were invited to play on the Marina Civic Center stage with the Panama City POPS Orchestra. The collaboration between the Panama City POPS and the Youth Orchestra was a performance not to be forgotten.